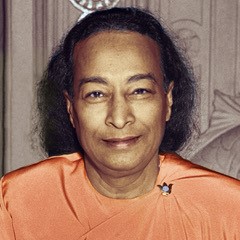 The wisdom of


Yogananda


from his direct disciple


Kriyananda

.



Testimonial
Nayaswami Anandi, a founding member of the Nevada City, CA Ananda Community, expresses the wealth of the Treasures Along the Path collection in this way:
"As I listen to Swamiji's talks from the early years, I feel how profoundly he 'raised' us, filling us with true spiritual values and attitudes.
In the last few years of his life, I believe Swami was so deeply absorbed in love and joy that he didn't feel to make his talks very intellectual. He wanted simply to share his vibrations with all. And that was priceless.
But people who only know Swami from those last years or did not meet him before his passing, need to hear what was given to us in the early years—the clarity and specifics on how to live the path with dedication, humility, and attunement—the stories, the humor, and the vibrations.
Having Treasures Along the Path talks available is a blessed gift for all of us."
These talks can change your life!
---
When you become a member and receive a "new" archive talk each month or make a donation
you help us preserve Swami Kriyananda's vast audio legacy!
We are still digitizing reel-to-reel and cassette tapes! Learn more