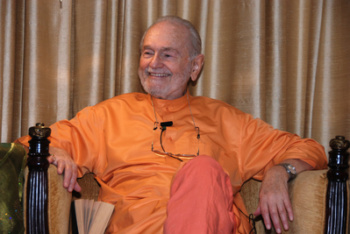 Kriyananda recorded this five minute Christmas message while he was away from his home at Ananda Village, California in 1983.
He said the best way to celebrate Christmas is by going into the Self and to express gratitude that Christ came into this world.
No need to make a donation for this recording. Click on the button below Swami's photo and enjoy the inspiration!