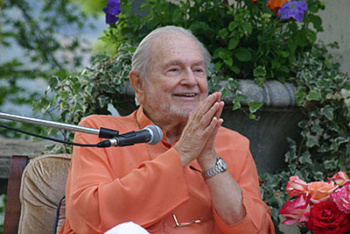 Treasures Top Twenty Plus Talks – inspiration for everyday life
selected to cover leading issues on the spiritual path
discover the breadth of Kriyananda's wisdom
These Top Twenty Plus Talks are on a variety of topics that will have something for everyone! Choosing one or more of these talks based on your interest will give you an idea of the depth of all the Treasures talks.
Timeless wisdom is imparted by Swami Kriyananda in a dynamic way. His sense of humor is refreshing and encouraging to us as we make our way on the path of life.
Overcoming Delusion Key points
*we cannot get out of delusion by not acting
*we must act, but act in the right ways – serving others and God
*most of us put a great deal more into protecting our delusions rather than getting out of them
*if we want to be free, we need to be more concerned with what's true rather than what we wish were true.